Sara Barker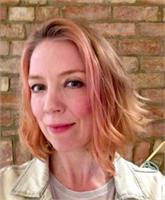 Sara is an experienced Birthright Yoga teacher (pregnancy, post-natal, baby Yoga and massage) and specialises in obstetrics and paediatrics as a Family Osteopath, Cranial Osteopath and Acupuncturist since 1999.
Sara teaches Pregnancy Yoga.
Sara Barker instructs the following:
Friday 4.15pm - 5.30pm, (doors open at 4pm).

Suitable from Week 14 of your pregnancy all the way to your birth.

Yoga is one of the best forms of exercise during pregnancy and is a gentle and safe way to keep toned and supply without strain. With Yoga we can keep aches and pains at bay, relax the mind and body and strengthen ourselves for the physical demands of birth and motherhood.

During these classes you will receive practical support for a healthy pregnancy, to prepare for labour and lay the foundations for the transition to parenthood. Each birth is unique and special attention will be given to each woman whether she is having her first baby or she is a busy mother already.

FEE: Payment direct to Sara Barker either in cash or cheque only. Discount card £48, 6 classes, valid for 3 months, transferable to baby classes. A drop in fee of £11 per class. If you forget your discount card at any class you will need to pay for that class at £8.




What to bring:

Wear comfortable clothing, bring a yoga mat if you have one or you can hire one for £1 at the studio. Don't come to class hungry, have a light snack 90mins before hand. Make sure you drink plenty of water.




YOGAVENUE CLASS CARDS, MEMBERSHIPS, DROP INS, ACCOUNT CREDIT, VOUCHERS ARE NOT VALID AS PAYMENT FOR THIS CLASS.