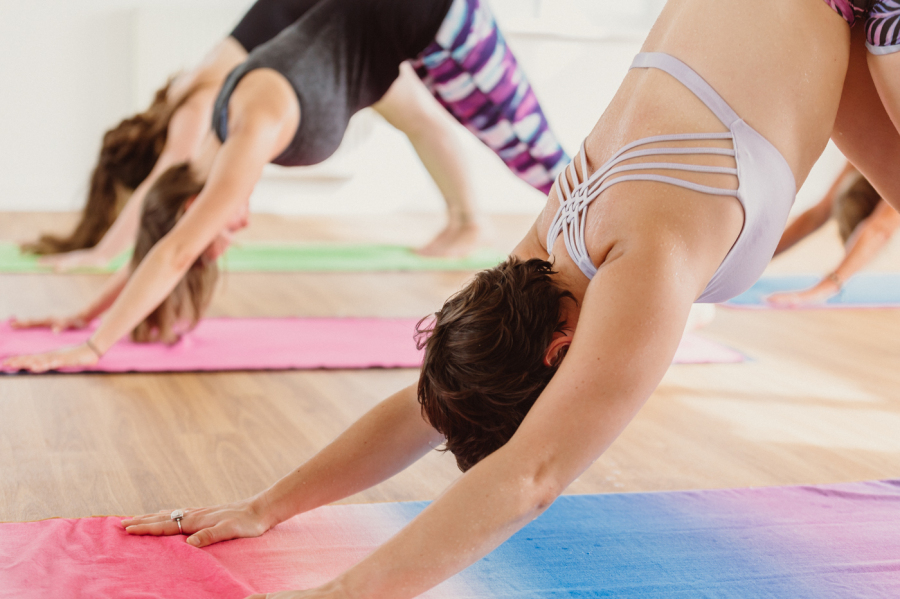 You've made the decision to try Yoga. It's something that has been on your to do list for a while now and it sounds like something you might enjoy. But maybe you are a little nervous? Not sure what to expect or what to bring? Here are our top 10 tips:
1. Arrive early
Try and arrive at least 20 mins before the class starts. This way you have time to find the studio, complete the registration forms, pay for class and chat with the receptionist and teacher before class and get changed. You don't want to arrive late and stressed as you will start your class stressed, you want to be relaxed and comfortable.
2. Come hydrated and don't eat for 2 hours before class
Make sure you are well hydrated before class. Ask your teacher if you can bring a water bottle into the class with you- some allow that and others don't so it's best to ask. Refrain from eating at least two hours prior to and 30 minutes after your practice.
3. Check with the studio what you need to bring
Check on the studio website or give them a call to see what you need to bring for class and if you can hire what you don't have. Most studios have Yoga mats available to hire and if you are practising a Hot Yoga class you will need a towel for your mat and some water to drink.
4. Tell the teacher/receptionist before class of any injuries or medical conditions
Another reason to arrive early is to speak with the teacher about any reservations you might have, we understand trying something new can make you nervous. If you have any injuries or medical conditions, it's important to let the teacher know before class so they can make sure this is the right class for you and if required make modifications to the class for you. Remember, most teachers want to help you have the best experience possible and they are there to help you. We aren't therapists or doctors but we will always do the best we can as Yoga teachers.
5. Always try the intro offer
Most Yoga studios have an intro offer. Always take this if you know you are going to be around for the next couple of weeks as it tends to be the cheapest way to try as many classes as possible. If you didn't like your first experience, don't give up, try another class, teacher or studio. If you are trying Hot Yoga, you need a good few classes to get to grips with it and see the benefits of the practice.
6. Don't come if you are feeling unwell
If you don't feel 100% or recovering from a cold/flu, leave starting Yoga for another time when you feel better and can enjoy the class, rather than worrying about if you have enough tissues or if you are going to faint!
7. Wear appropriate clothing
You don't need to buy a new outfit for Yoga (I mean, you can if you want…). Wear what you normally would wear to exercise and if you are unsure call the studio and ask. Click here to read our blog post on what to wear to Yoga.
8. Turn off your mobile phone
When you enter the building, turn off your mobile phone, you don't need it! Enjoy the quietness for 60mins, 75mins or 90mins. The Facebook posts can wait till afterwards! And please, no need to take photos in the class to post on Instagram!
9. Have no expectations
Yoga is not a competition; it is a practice. You don't need to be perfect and push yourself to the point of hurting yourself. It's always ok to take a break and sit out a posture or lie down and rest. All teachers will tell you this and it's better that you do this for your first few classes when you need to than push yourself to far. Remember the person in front of you who is doing all the fancy moves has probably been coming to class for a long time and practises regularly, so try not to compare yourself to them.
10. Relax and enjoy!
Yoga is meant to be fun and has so many physical and mental benefits. Try and relax and enjoy the experience. Remember everyone in the room has been exactly where you are now at some point.
By Caroline