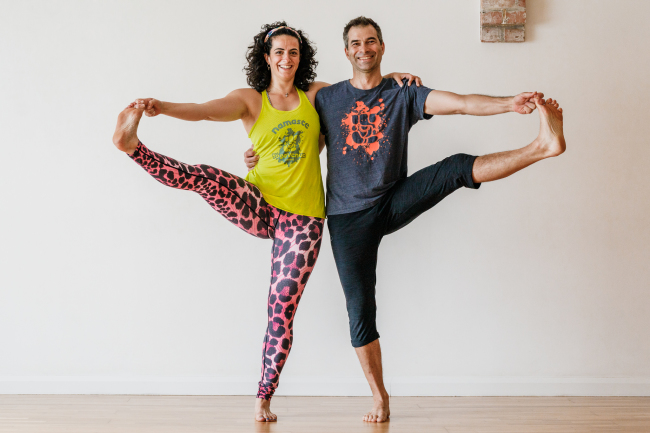 We are Oxford's premier Yoga studio offering over 40 Yoga classes a week in Hatha Yoga, Hot Bikram Yoga (Hot 26), Hot Power Flow Yoga, Restorative Yoga, Vinyasa Yoga, Hot HIIT Flow Yoga and Yin Yoga. The studio is situated a short 10 minute walk from the historic centre of Oxford on Cowley Road in East Oxford. Conveniently placed for walking, cycling or driving.

YogaVenue was created to provide a dedicated space for students to enjoy their Yoga practice. We have classes for all levels so don't worry if you've never practised Yoga before, there is a class for you at YogaVenue or if you have practised regularly and want a challenging class, we also have that too!

YogaVenue has two rooms for Yoga practice, one designed especially for Hot Yoga with a bespoke heating system, and a second room designed for Vinyasa Yoga and meditation. There are also changing facilities with showers for men and women.

Our shop provides all that you need for your Yoga practice including clothing, mats, towels and refreshments. Mats are available to hire for £1 and towels (required for Hot classes) are available to hire for £1.50, or feel free to bring your own.

Head over to our FAQ page here to find out more about the studio, classes and anything else you might need to know!