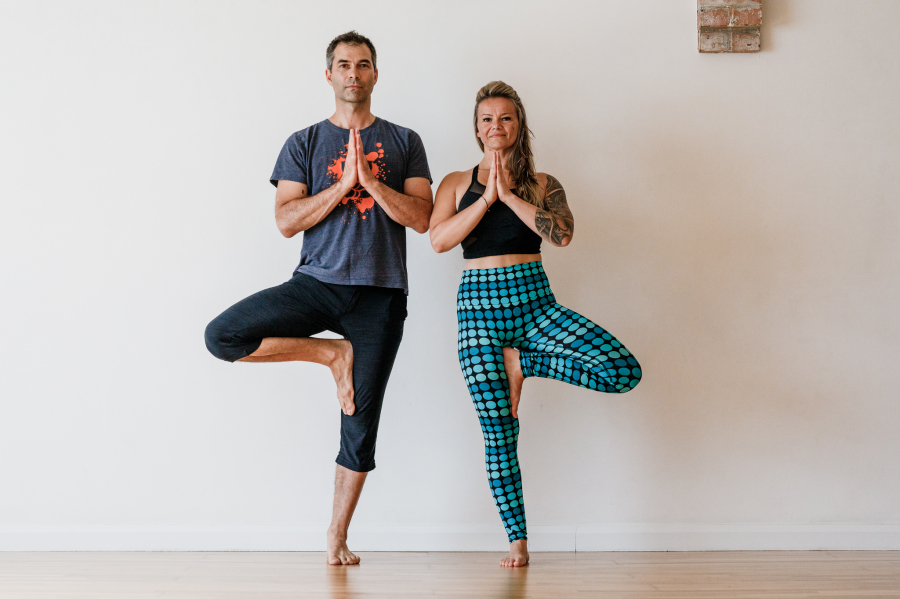 I remember back when I started practising Yoga there wasn't anything called 'Yogawear', or any Yoga clothing brands in the UK. You wore what you wore to the gym, or tracksuits bottoms and a T-shirt. If you practiced Hot Yoga (it was only Bikram back in the day) you did the best you could, and if you were lucky and went on holiday to the US you could pick up a few Yoga tops and leggings.

Before Alessandro and I started YogaVenue I ran a Yogawear company, so spent a lot of time looking at brands and importing the latest and most technically advanced activewear to the UK, because there just wasn't anything that you could buy here. Luckily, times have changed and there is now an abundance of fantastic brands around, and even Yoga fashion trends! Right now it's all about the colourful long leggings and short tops for ladies and for men, a looser fit knee length short and tank top.

Having the right attire for your Yoga practice is so important. Here are my 5 top tips for what to wear when practicing Yoga.

1. Wear the right fabric and style for your practice


If you are practising a more physical form of Yoga, wear clothing that wicks away sweat that sits close to the skin. Wicking material has advanced so much and is no longer just the traditional dri-fit - there are lots of materials developed from bamboo and recycled plastic that are equally as good, lighter to wear and also more environmentally friendly.

Tank tops, shorts, capris, leggings - all great for ladies. Some ladies prefer shorts and short tops for hot Yoga but with the quality of the fabrics around these days you won't feel like you're overheating if you choose to wear leggings instead. Sports bras are dependent on the individual's requirements but you want to ensure you have the right support for you. For men, shorts (length varies on taste) and a slim fit T-shirt or vest work well. At YogaVenue, all men will be asked to wear tops when practising non-heated Yoga classes, tops are optional in the hot Yoga classes.

For slower classes where you aren't going to sweat so much you can wear the same things mentioned above, with maybe an extra layer for warmth, or looser, comfortable types of clothing. Cotton and other fabrics which aren't so good as wicking away sweat are fine for these classes.

2. Underwear and swimwear are not Yogawear

You don't see runners and cyclists exercising in their bikinis or mankinis, so why would you wear these to practise Yoga?

A lacy bra may look lovely but it is not the right thing to wear to a mixed Yoga class. The same goes for boxer shorts. You need support in the right places, decent coverage and also a bit of respect for your fellow Yogis. Why ruin that nice lacy fabric? If you come to a class at YogaVenue wearing just your underwear we will politely ask you to change and can lend you some spare Yoga wear.

3. Make sure it fits!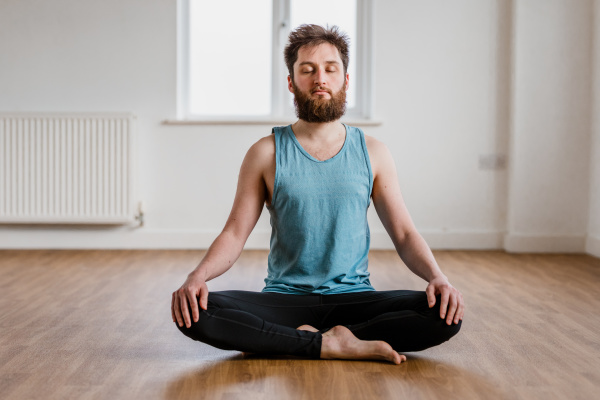 If you've lost weight, put on weight or just changed shape, it's time to invest in new yoga wear. You want to be comfortable and feel supported so your clothing does not become the focus of your practice. You need also to consider coverage. Shorts that are too short and ride up will be uncomfortable. If your top is too large you are going to be distracted in class worrying that you'll expose too much flesh (ladies you know what I mean here). Guys – please don't wear loose shorts without the appropriate support underneath…

4. Wear clean clothes

Clean fresh clothes are good for you and your fellow Yogis.

Hygiene is important. Yes, you may sweat a lot in class but that doesn't mean it's ok to come wearing sweaty clothes or use the outfit you wore last night to a Hot 26 class that is still in your bag. The same applies to grip mat towels, please use a fresh one every class. You will feel so much more comfortable practising in clean attire and it will be more pleasant for your fellow yogis and teachers. Don't think spraying perfume on sweaty gear it going to make it better. Trust me on this, it makes it worse!

5. It's not about what you look like in the mirror

We take our Yoga practice seriously at YogaVenue. I completely understand wanting to look nice but it is not a beauty contest or a bar on a Saturday night. Yoga wear can look great but is also needs to be functional. The mirrors at the studio are not there for you to focus on your hair, make up and outfit, they are there to help you with alignment.

We stock a range of different brands at the studio for ladies and men and do feel free to ask us at any time what maybe the best clothing for you and your practice.

By Caroline