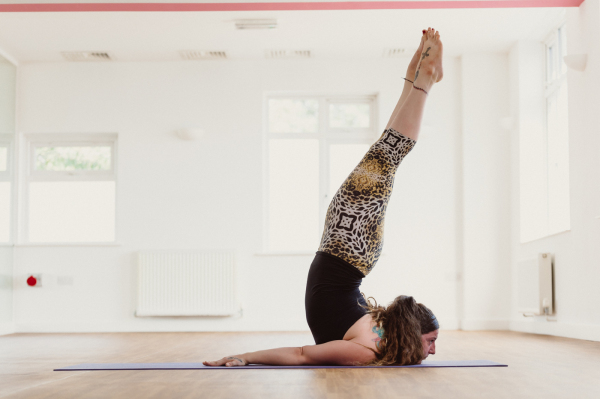 Building on the Hot 26 postures, the Hot 56 class integrates an extra 30 Yoga postures (asanas) that work on opening the hips, build upper body and core strength. Expect lunges, lotus, wheel and some arm balances to name a few. You will feel challenged in this class!
This class is a fantastic complement to the regular Hot 26 class and you will find that it quickly transforms your Hot 26 practice. It does not replace your Hot 26 practice (you still need to come to this class to benefit from the Hot 56). The asanas in this class are mainly static, which means you do not flow from one to the next.
This class is suitable if you have a regular Hot 26 practice (which means you've practised the Hot 26 for at least a few months, 2-3 times a week). If this is your first visit to YogaVenue or if you have never practised Yoga in a heated room before, we suggest you start with the Hot 26 class instead. Even if you practise other forms of Yoga regularly, good knowledge of the Hot 26 is required before you attend the Hot 56. If you are unsure whether this is the right class for you please chat to one of our Hot 26 teachers.
Hot 56 classes are 90 minutes long. This class is not suitable for beginners. Classes are held in a heated room (temperature 40 – 41.5 °C). These classes are without music.
If you're looking to step up your Hot 26 practice, we also run monthly Intermediate Hot 26 classes - click
here
for more information.