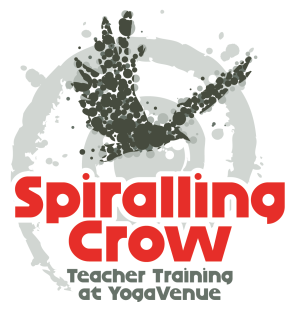 Learn to teach Hot HIIT Flow
Our Hot HIIT Flow Training is a course for Yoga instructors interested in teaching a cardio based type of Hot Yoga. Our Hot HIIT Flow classes bring together all the benefits of HIIT (High Intensity Interval Training) and Yoga in a hot room. To find out more about our HIIT classes click here.
This 40 hour course is taught over 4 days. During the course students will how to combine HIIT with Yoga, and the dynamics of teaching in a heated environment and the asanas that work best with a HIIT style class. At the completion of the training course, you will be given a Hot HIIT Flow sequence to enable you to teach Hot HIIT right away.



Course Content

What is HIIT and how does it work?
In this section we will cover how to develop HIIT workouts that support a Yoga practice, build internal strength and boost cardio activity, including:
What is high intensity interval training (HIIT)

Learn HIIT movements, techniques and modifications

Learn about HIIT timings and techniques for setting time and rest periods

Practise HIIT
The dynamics of teaching HIIT in a hot room
Our Hot HIIT Flow class is specifically designed for the hot environment, although it is completely fine to teach this class in an environment that is not heated if you wish. In this section we will cover the considerations of the hot room, including:
The history of Hot Yoga

What is Hot Power Flow Yoga

Selecting optimal heat levels

Hot Yoga health and safety issues

The Do's and Don'ts for teaching Hot Yoga

Preparing yourself and students for teaching/practising Hot Yoga
How to sequence a Hot HIIT Flow class
Students will learn to design a class specific to a heated environment and how this affects the body. We will show you how to design a class, including:
Frameworks for class sequencing

Appropriate asanas that compliments HIIT

How to create and maintain a flow between HIIT movements and Yoga asana

Appropriate breath for HIIT and Hot Yoga

Optimal class timings

Teaching technique

How to teach to music
Learn to teach our Hot HIIT Flow class
Students will receive YogaVenue's Hot HIIT Flow class sequence, as well as a comprehensive understanding of our teaching practice and methods for Hot HIIT Flow. We will spend a significant amount of time during the training gaining practical experience of how to teach the class and also practising the class.
Practical Teaching Experience
Practice is important in learning how to teach anything new. A significant amount of time will be spent practising how to teach a Hot Power Flow class. At the end of the course you will have the confidence and knowledge to teach your first How Power Flow class.
The course is a 40 hours, and is recognised as additional training by Yoga Alliance Professionals. 32 hours are contact hours and the remaining 8 hours are for additional pre-course reading and practicals, as well as homework during the course and practicals post training.
Click here to download the Spiralling Crow Teacher Training Policy Pack.
Pre-requisites

A minimum of 200hr Yoga Teacher Training qualification
Course Schedule
29th November to 2nd December, 9am – 5.00pm each day
Course Location
This training takes place at YogaVenue, 2 Avenue Lane, Oxford, OX4 1YF
Tuition Investment and application
Course investment: £445 (10% discount for Spiralling Crow 200hr graduates)
To apply for our next Hot HIIT Flow training, please email training@yogavenue.co.uk.
Spiralling Crow Teaching Faculty
The Spiralling Crow trainings are led by the course directors Caroline and Alessandro Gozzi.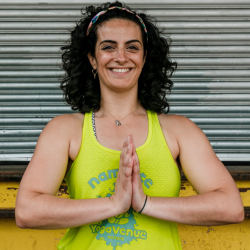 Caroline has been teaching Yoga since 2005 and has completed trainings in Vinyasa Yoga with the Laughing Lotus Yoga School in New York City and Bikram Yoga with Bikram Choudhury in Los Angeles. Caroline is a senior Yoga Teacher registered with Yoga Alliance Professionals UK and the Co-Founder of YogaVenue and the Spiralling Crow Teacher Yoga Training School. She developed the Hot Power Flow and Hot HIIT Flow Yoga classes as well as the teacher training courses.
Caroline believes that practising Yoga makes change possible, as it encourages us to explore our own path with confidence and joy. Caroline is inspired by each class she teaches, and welcomes the challenges Yoga brings. When Caroline is not at YogaVenue she can be found sprinting after a very fast toddler in the local park.
Caroline teaches Hot 26, Hot Power Flow Yoga and Hot HIIT Flow Yoga and Vinyasa Yoga.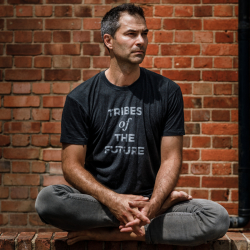 Alessandro has been practising Yoga for over 25 years. He completed his training at Jivamukti Yoga with founders David Life and Sharon Gannon, and with Laughing Lotus Yoga School in New York City. Alessandro is a senior teacher registered with Yoga Alliance Professionals UK. He is the co-founder of YogaVenue and the Spiralling Crow Vinyasa Yoga Teacher Training Course.
An Aikido teacher for many years. Alessandro's classes combine a disciplined, classical approach with the more flowing style of Vinyasa Yoga. A firm believer that Yoga helps us find joy and freedom in the everyday, Alessandro's classes are heartfelt and experiential, while staying rooted in the principles of alignment, kindness, compassion and grace.
Alessandro teaches Jivamukti Yoga, Vinyasa Yoga, Vinyasa Yoga (Advanced Level) and Hot Power Flow Yoga.
Accreditation

Our training school has met the stringent requirements set by Yoga Alliance Professionals, demonstrating that our courses are of the highest standard and that our graduates may register with Yoga Alliance Professionals to use their relevant membership level designation as a sign of quality training.
View the Spiralling Crow Teacher Training page with Yoga Alliance here.