Taking a break from yoga (or any exercise) and restarting is always challenging and sometimes just thinking about restarting is enough to put you off or delay the return, especially as it starts to get colder and the warmth and comfort of the sofa is so appealing!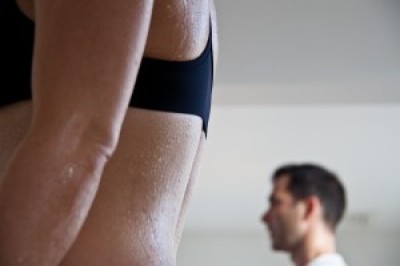 Having a baby and being immersed in the first weeks of this new wonderful life, adjusting to the changes he has created both in my body and my life led to my break from yoga. Once I'd been given the all clear from my doctor to exercise I carved out a bit of time to get to class (this was more challenging than I thought!).
I started with the Hot 26 class, as I knew the heat would help to open up stiffness and tightness caused by carrying a baby and feeding. Also, being able to continue with the modified series for pregnancy for the first couple of months means I can allow my body to safely get stronger and more flexible in its own time.
I was a little nervous, months out of the hot room can be daunting, but as soon as I was there I remembered why I practiced this yoga and why I loved it. I came out feeling alive again and although exhausted from new motherhood I felt a bit more awake. I can't wait for my next class!
Here are my tips to getting back to your practice after a break. Pregnancy was my reason for a break, but these tips apply to all reasons. Don't delay anymore, just remember how great you feel after class.
Set the intention
- change your mind; yes the sofa is comfy, but a strong, flexible body and a calmer mind is also a good place to be.
Schedule time to go to class
- go with a friend or partner so plans are fixed, maybe plan to go for coffee or lunch afterwards
Tell your teacher you've not been for a while.
If there was a reason such as an injury, they may suggest modifications or provide additional help.
Hydrate
well before class.
Take breaks
in class. First class back is not the one to rock out the splits!
Breathe!
So often we forget this!
Have no expectations.
Yes, your practice maybe different - you may feel weaker and that is OK - it's part of the process.
Lastly, come back the next day or as soon as you can.
See you back in class soon.
By Caroline