Mudras are a great way to experience yoga with your hands.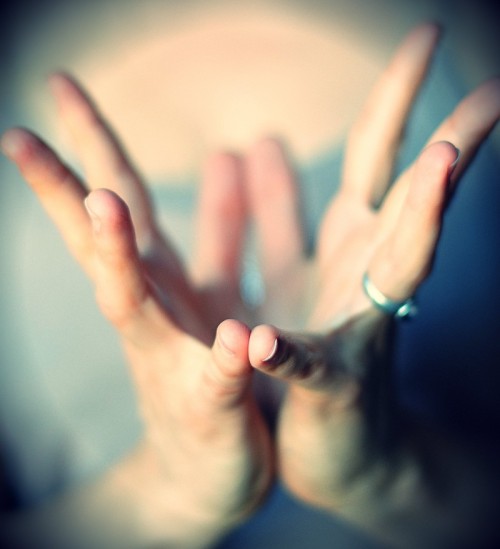 They also help to seal or direct and retain energy. They aren't specific to one type of yoga, anyone can do them, and even if you are practicing a non-physical type of yoga they are great to integrate to help express oneself or add a physical aspect.
The Lotus mudra is one you may have practiced regularly in class already or maybe a new one for you to try.
So how to do it?
Bring hands together in prayer
Keep thumb and little fingers together and then open the 3 fingers in the middle and the palm. Keep wrists together. Its a beautiful mudra, see.
What does the lotus mudra mean? It signifies purity. Think about a beautiful bud yearning towards the light. Growing out of dark muddy pond where its roots are, opening up to a perfect flower. So when we practice the lotus mudra we cultivate faith that as long as we stay rooted, even if we feel we are in a dark place, we can move towards the light and become the best versions of ourselves. Whatever that maybe. The lotus mudra also relates to the 4th Chakra. The anahata chakra, our heart chakra. Its designed to tap into the energetics qualities of the heart – so compassion, forgiveness, affection, loving and kindness.
So when we work with the lotus mudra, we tap into the heart chaka and awaken it and find anything is possible.