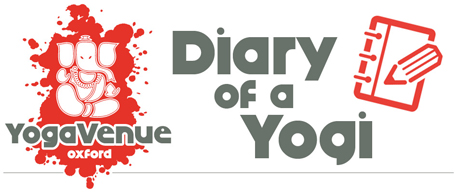 I don't have a doppelganger, or at least, not as far as I know. But the other day I ended up in class with someone of the same name – another Anna – and this added a whole new (and surprising) dimension to that day's practice.


Coming to class, rather than practicing at home, means a lot to me.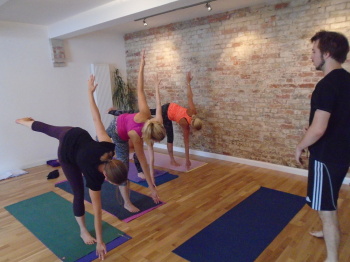 It means I commit to being on my mat for 75 or 90 minutes, rather than thinking about what's in the fridge after the first three minutes. It means enjoying the energy and support of the other people in class who've made the same commitment to turning up. It means seeing how differently people use and inhabit their bodies, seeing things that are sometimes strange, and sometimes incredibly beautiful. And it means having a teacher who is responding personally, tailoring their teaching to who is in class that day.

"Make sure you're not crunching your toes". Pause to check. Nope, I'm not crunching my toes. I didn't think I was. Why is the teacher bothering me with this? "Dave, don't hang on with your feet. Relax your toes." And even though I know I'm not called Dave, and I've already checked my toes, I may end up checking again. And then I wander off into a little internal dialogue with Dave: the teacher already said stop crunching your toes. Why don't you listen, so the rest of us can get on with our practice?

To prevent this internal grumbling, I've found myself filtering out instructions which come prefaced with a name. This may help me avoid distractions, but last week's class with my namesake also showed me what I may be missing.

It was a relatively small class with a lot of very specific, personalized feedback from the teacher. I was cheerfully ignoring the comments starting with other people's names, but my brain tuned in to suggested adjustments starting with the word "Anna". Most of these seemed to be directed at the other Anna: telling me to touch my chest to the floor when I'm barely managing to sit upright didn't seem relevant. But this made me curious: what would happen if I thought about touching my chest to the floor? Was my left shoulder actually down as much as I thought? Could I tighten my quads more?

While the corrections may not have been meant for me, I learned some unexpected things about asana in that class. So thank you, Anna. And Hannah, and Richard, and Andrew, and Rachel, and everyone else who comes to class. I'm considering which of your names I might borrow for the next class to make sure I don't miss anything.

By Anna