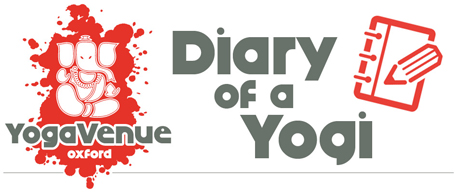 Share news of something nice – a new job, an exciting trip, or even the purchase of a particularly pleasing item of clothing – and you may get the response "You deserve it!" It's often an entirely sincere reaction, because who doesn't want their friends to enjoy life?
I'm never sure what to say in return, though. And ten years ago, I used to answer, perhaps too forcefully, that no-one deserves anything, and that the logic behind the expression was deeply flawed. My point of view hasn't changed much since those days, but now if I hear "You deserve it!" I tend to smile vaguely, say "Thanks" and move onto the next topic. Last week's classes, though, made me think slightly differently about whether or not people get what they deserve.
The class I took at the beginning of the week was full of frustration and annoyance. Same people in the class, same poses, same instructor as usual, but my body and mind weren't having any of it. None of the poses worked. I was stiff, crunchy, and furious, and ended up spending the majority of the class resting out, wishing people would breathe more quietly, that the instructor would stop talking, and generally wanting to be anywhere except the studio. The one positive was that I didn't walk out.
I didn't want to come to the next class I'd booked. I was feeling seriously resistant to anything to do with Yoga. But I showed up. My body wasn't being any more co-operative – flowing from one pose to another while standing on one foot caused some serious comedy wobbling – but I left that class feeling deeply content. Strong poses, new flows, and a focus on how any movement starts from the breath made it one of the most memorable classes so far.
My personal jury's still very much out on the question of whether people deserve the good – or the bad – things that happen to them. But oddly, there is a tiny part of me that can't help seeing the second class last week as some sort of reward for having stuck with the first, less satisfying one.
by Anna