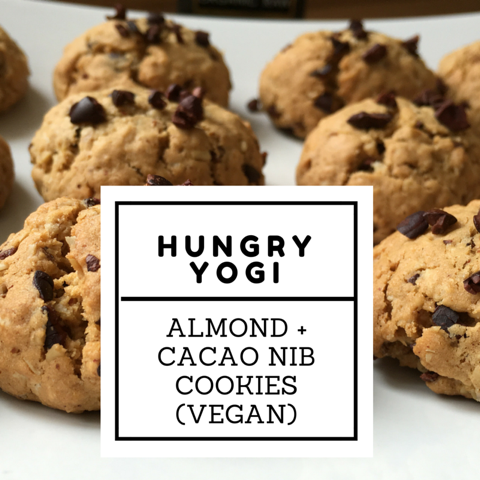 In addition to yoga, my weekend ritual includes baking something sweet. I always find baking to be an adventure and love getting my hands into a mixing bowl. When baking, I never know for certain how things will turn out. Even if followed exactly, the same recipe will turn out slightly differently on each occasion.
You may have heard me say this in class, if you don't know how things will turn out, just look at them as an adventure and try to detect as many small differences as possible. This way, it becomes more exciting when things are a little different each time.
Another reason I like to look at baking as a weekly adventure is because I rarely follow a recipe exactly. I am not sufficiently organised to locate a recipe the week before and build all the required ingredients into my weekly shopping trip. This means, I have to work with the basic ingredients I have at the time and come up with creative substitutions.
Most weeks, my creations turn out great with subsitutions. On occasion, the result doesn't taste or look great but still yields a funny story and a good laugh.
For the Almond + Cacao Nib Cookies below, I started with a basic recipe from the Vegan Bible cookbook.
See the original recipe below.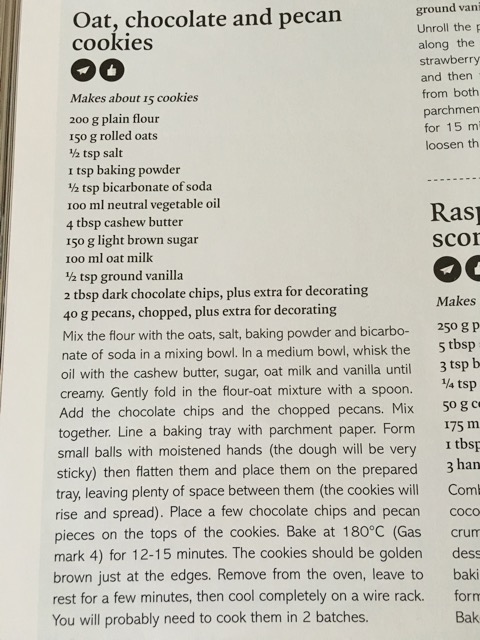 I kept the specified proportions but substituted almond butter for cashew butter, almond milk for oat milk and cacao nibs for chocolate chips and pecans. That's a few more substitutions than I am normally comfortable with but it worked out great.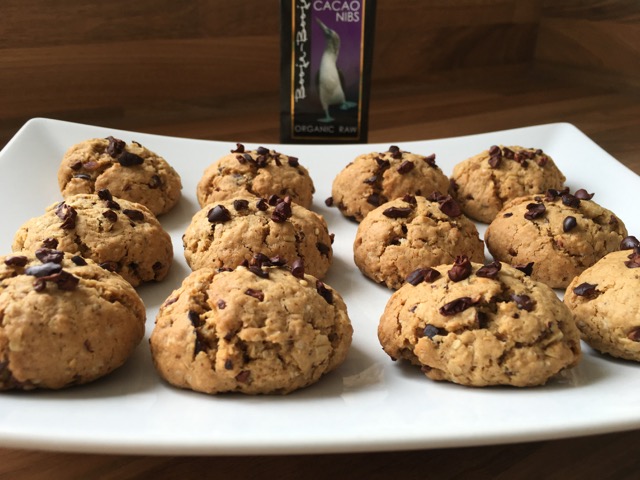 Here is the adapted recipe.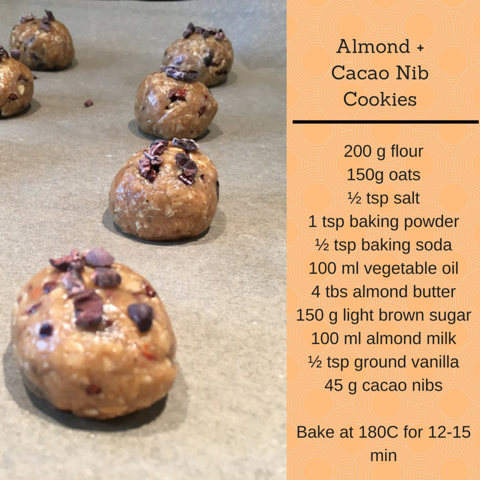 If you fancy some cookies, give the recipe a try this weekend and use up the ingredients you have in your cupboard. Let us know about your adventure next time you're at the studio.
By Susanne