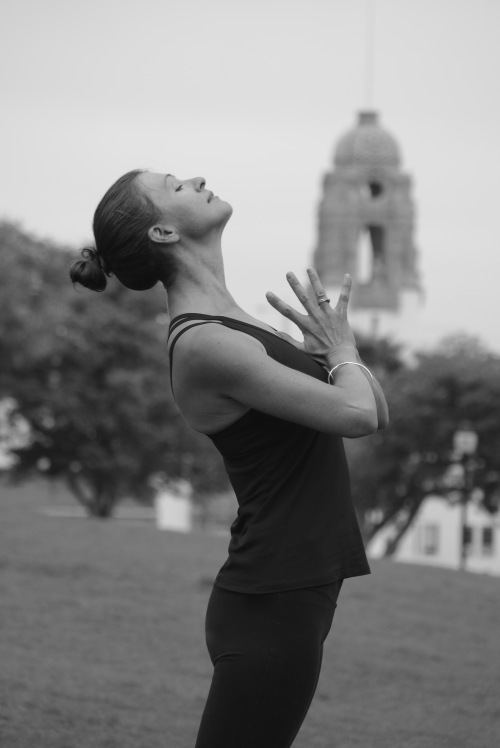 I love the light and warmth of the summer months so it's always a wrench when the days begin to get shorter and I have to dig out my woolly jumpers! From a young age, we learn to expect big changes during the Autumn as the new school year begins and the seasons shift. This stays with us long after we've left academia and can make us feel a little unsettled at this time of year.
The first time I met Yin teacher, Normal Blair, he was wearing a T-shirt that read: 'Shift Happens'. It really struck a chord. Change is inevitable and our challenge is to let go of our attachment to the status-quo and move with these shifts. This Autumn, I'm trying not to resist, but to embrace the natural changes in rhythm and energy that are occurring. I'm learning that this can be a great time to take stock and to re-centre. I've been trying to honour this energetic shift in my Yoga practice, exploring how it can support me during times of flux. I've found that a grounding, centering practice has been helping me establish a steady foundation from which I can move forward, embrace change and explore new opportunities.
Slower, more passive practices such as Yin and Restorative Yoga can help us during transitional periods by giving us the space, and time, to re-centre and re-balance. If you gravitate towards a more dynamic practice, fear not! You don't have to ditch the Vinyasa or Hot HIIT. To stay grounded as you move (& sweat!), keep your awareness on a smooth, steady breath and focus mindfully on the placement of your body during transitions as much as in the asanas. Turn off the autopilot! Can you be truthful about where you're at and what you actually need from your practice in the moment...and be ok with that? Letting go of habitual patterns both in, and out, of the studio can help us open up to new possibilities and healthy change.
Our Yoga practice will, and should, change throughout the year so let the shift happen! Let's honour and embrace these times of transition, welcoming the opportunities they bring to learn and grow as yogis.
By Katie

Katie teaches
Vinyasa Yoga on Wednesdays at 6pm & Saturdays at 9.30am
and
Restorative Yoga on Fridays at 5.45pm.


Photo by @journeyunfolds - Brittany McBride