'How can I find time for Yoga?' That's something that's always a challenge. I am a busy person. I have a full time academic job in London and a part time job in Oxford because I have lots of bills to pay. I am a single parent with four wonderful children, who stretch from the bitter sweet teenage years to babyhood innocence. I have a regular Yoga practice, not despite the demands and restrictions on my time, but in many ways because of them. Yoga helps me cope with life's challenges with patience and love. It teaches acceptance and understanding of oneself and others. Breathe and enjoy the moment, you are exactly where you need to be.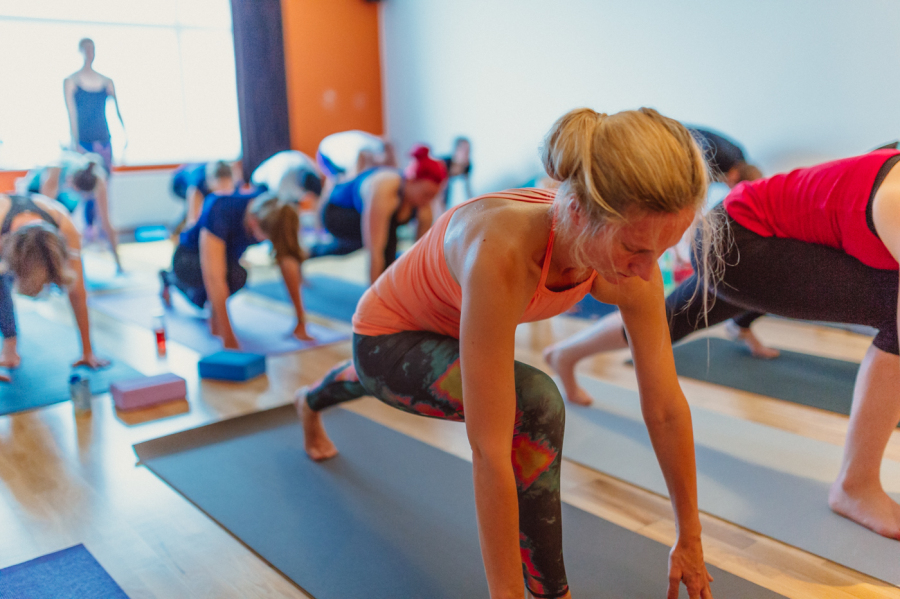 Thus, for me, the question has become, over the years: 'How could I not find time for Yoga?' Rarely is there time better spent. Yoga enables me to keep focused on my work, able to deal with the demands of my children, happy with myself and in harmony with the world around me. It has helped me to be stronger, flexible and more confident and self-expressive. So, I defy the odds – weaving my classes in between my other commitments and rushing to Yoga when rationally it's not possible. But when I get on the mat, the energy flows and time stands still.
Without Yoga, I simply could not be who I am and I certainly could not face life with the joy and serenity I truly feel in my heart. Yoga helps me find peace and happiness in the midst of the sometimes dark chaos of life. It compels me to believe and believe in me when there is nothing and no one else on which to depend.
Sometimes people say to me that they have no time for Yoga, I just smile to myself and suggest that although it is difficult, it would be good for them to try to find the time. Objectively, they probably have more than me, but, time is relative after all.
By Sarah Washbrook