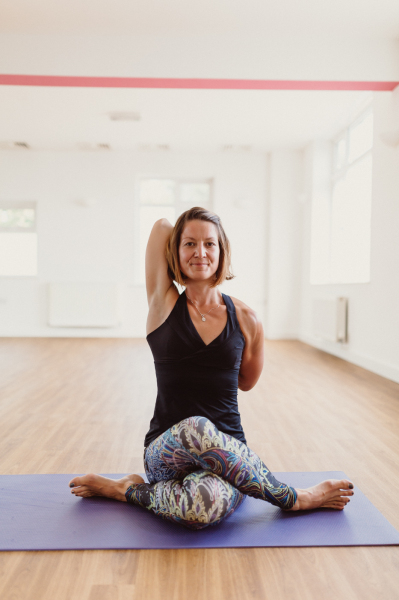 Winter can be a beautiful season. Snow angels, frosty countryside walks, precious time with the family over the holidays. However, for many people it can be a mentally, emotionally and physically draining time. They might feel lethargic, withdraw from friends and family, and are more irritable and agitated than usual and suffer from the "winter blues".

Although little research has been done so far on how Yoga affects the winter blues, there are many studies showing how Yoga can help with depression. Some studies showed that people suffering from depression who had a regular and mindful Yoga practice experienced an increased level of serotonin, and became more sociable. (Timothy McCall: Yoga as Medicine).

The practice of Yoga creates self-acceptance. Accepting the fact that it's inevitable to feel some degree of fluctuation in energy, mood, and ability to function as part of everyday life, will help in finding contentment. The practice of self-study can also help identify and understand particular seasonal patterns.

Depending on what stage of the winter blues you are in, whether you need energising, calming, centering or warming, Yoga has something to offer. As little as 5-10 minutes a day can make a difference.

Be it meditation, simple pranayama (breathing exercises), a hot class with the illusion of the heat of the summer sun, a restorative class helping to recalibrate your nervous system, or an energising and grounding Vinyasa class, Yoga will help you connect your mind and your body, and deal with thoughts and emotions that might otherwise feel overwhelming.

By Suze Suchak

Suze teaches Yoga Conditioning on Mondays at 11.30.