Recently we have had a lot of pregnant ladies come to the studio. Congratulations to you if you are one of these ladies!
There is a lot of mixed information about whether one should practise Yoga during pregnancy. Every case is different and every teacher and studio will have a different approach to this. At YogaVenue, the most important thing is the wellbeing of this new life and the mother responsible for nurturing it. It is not a time to worry about gaining weight, pushing yourself to extremes or taking on too much.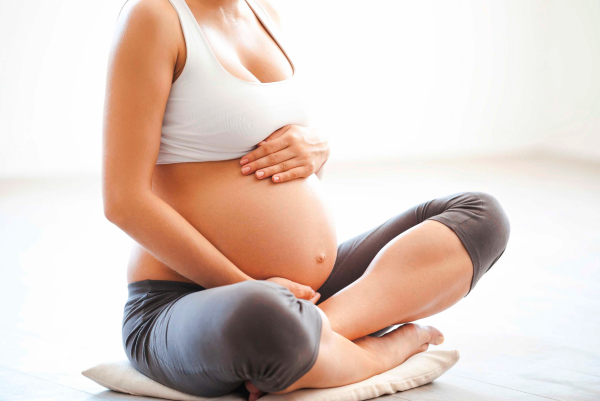 In general it is advised not to practise Yoga during the first 14 weeks of pregnancy. There is so much happening within the body at this time. Thousands of new cells are developing each day so it is a time to be gentle and allow these changes to take place and embrace them. Many women feel sluggish, heavier and sick, so resting and light exercise is what is advisable. Once the 14 week mark has passed and you've been given the ok by your doctor we recommend starting pregnancy Yoga. Pregnancy Yoga can support the body as it changes and prepares it for birth. There are many things in a regular Yoga class that you should do or change when pregnant. It's more than just avoiding lying on your front, it is how you stand, you breathe, and much more. Many women find they get back pain and can feel tightness in certain areas or a sense of looseness in other areas. Any exercise you do needs to support this and a trained pregnancy Yoga teacher can help through this process. Also being in an environment with other pregnant ladies can be extremely supportive.
Our approach is the same whether you are new to Yoga or have been practising for years. When I was pregnant I didn't practise for the first 14 weeks (actually it was longer as I had terrible morning sickness!), than when I was ready I resumed a gentle pregnancy Yoga practice. I did not attend our classes at the studio, instead had one to one classes with Anne Marie (who is an amazing pregnancy Yoga teacher!) and practised at home instead.
We get asked a lot why can't pregnant ladies join our regular classes after the 14 week mark? There are many reasons for this, first off, we are not trained pregnancy Yoga teachers. Don't get me wrong, all our teachers are very well trained in the styles they teach and may have touched on pregnancy during their trainings, but apart from Anne Marie none are trained to teach pregnant ladies. Secondly, unless you have a very well established practice and are responsible and understanding of your limitations, and know pregnancy Yoga, it's hard to modify your practice and keep up in a strong group class, and this can make one feel a bit left out and vulnerable to risk. The one exception to this (that a lot of people find surprising) is with the Hot 26 class, which does have a pregnancy Yoga sequence. So, if you practise the Hot 26 class and have done so regularly (at least 3 times a week regularly) for 6 months prior to pregnancy you can continue with your practice after the 14 week mark and do the modified series in the class. But before you do this you need to get in touch with us.
Pregnancy is such a special time in any women's life and those that experience it are truly blessed. It's a time to let nature takes it course and do its job, so take a step back, embrace these changes, don't worry about gaining weight or what you look like etc… and just be. We will be here when your pregnancy has ended and you are ready to get back to class.
Any questions about practising Yoga during pregnancy just email us at
info@yogavenue.co.uk
.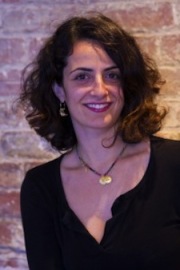 By Caroline Gozzi

Caroline teaches Hot 26, Hot Power and Hot HIIT Yoga classes at YogaVenue.