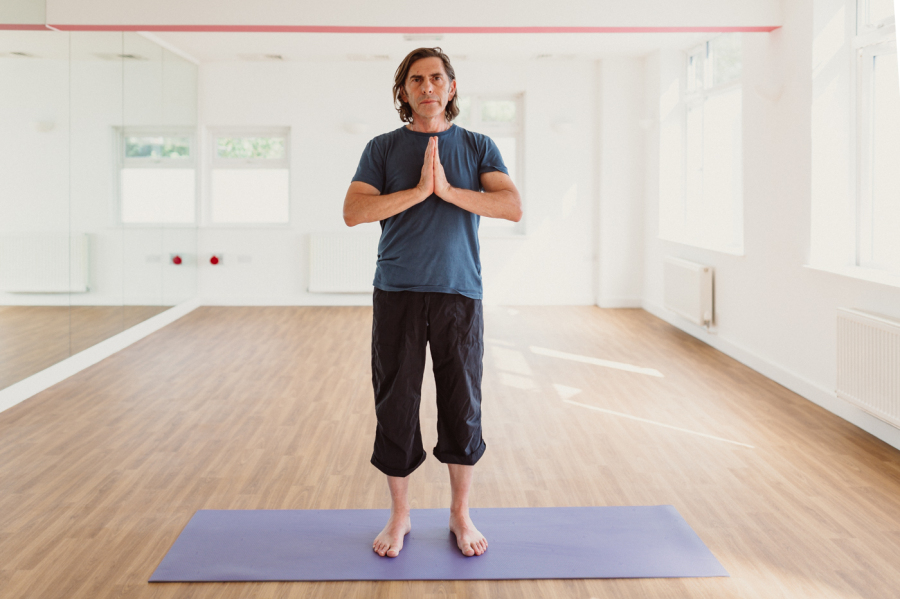 Breakfast never tastes better than after early morning Yoga on a Sunday! For the next six weeks from April 30th to June 4th, we will explore that most amazing of nature's creations, our spines. In my own physical practice, I find the greatest joy comes from sensation generated in the spine. I had the great privilege in the past of helping to teach paraplegics, whose only access to sensation is through the spine. They were able to focus straight away on where an energetic response is most prominent in the body, without being distracted by anything else. In asana practice there is a lot of functional benefit from the Yoga and a lot of pleasure derived from the endorphins released by physical exercise. But there is nothing like the sheer juiciness and joy that happens when we start to connect with our spines. It is also a bridge between the world of tissues and bones and the more subtle energetic world.
So I am inviting you to come and explore with me in the context of a full asana practice. Each class will focus on different ways the spine moves. Short sequences are used to emphasise a particular orientation of the spine, which also prepares the body for a peak pose, suitable both for the beginner and the fine tuning of the experienced yogi. These poses are ones we usually come across in vinyasa classes but rarely have the time to explore. It can be very interesting as to how the challenge of a peak posture is worked with. We can be with it in the same way that we face a high jump. There is only success or failure. But how much more nourishing it is to approach each posture like a research project. In what way can I work with this pose so that suits me and offers deep satisfaction? This is the real challenge. So we don't even adapt postures, as though we were doing less of something. We uncover a way of practising them so that we make a posture our own. The opportunity in these classes is to take a little time, with some help, to orientate to the opportunity presented by your own body. In any one posture however modest there are endless subtleties to what we uncover.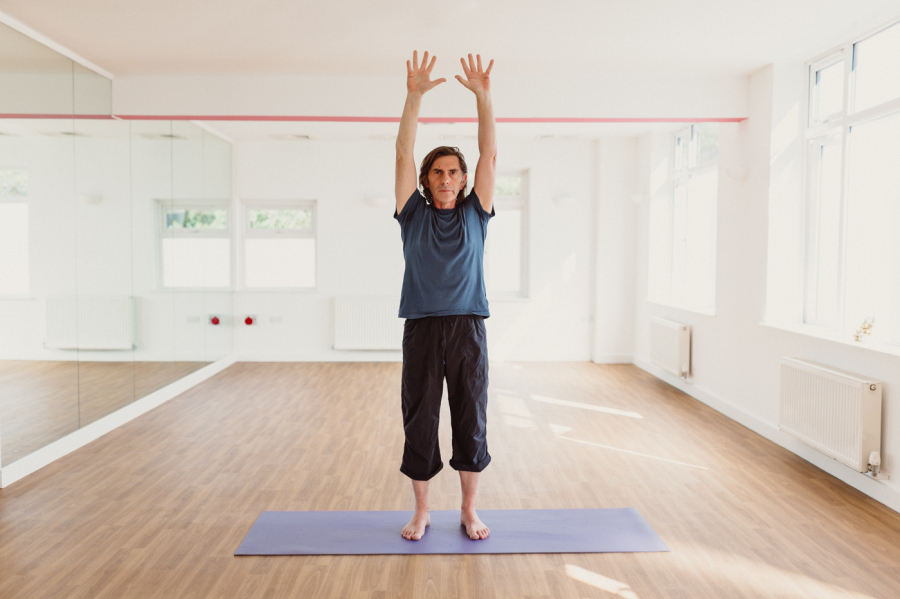 The sequence of the next six weeks is as follows.
Sunday 30th April. Mobility the spine. Peak pose. Urdhva Mukha Svanasana (upward facing dog). Research the fluidity of upward dog and discover and fine tune whichever way of moving in the posture best suits you at the moment.
Sunday 7th of May. Extension of the spine. The body is prepared for backbends. Develop whichever backbend is best for you as a peak pose, whether this is simple bridge posture, or even dropping back.
Sunday 14th of May. Side bending of the spine. Peak poses Utthita Trikonasana, (extended triangle pose) and Ardha Candrasana (half-moon pose).
Sunday 21st of May. Twisting of the spine. Peak pose Parivrtta Trikonasana. (revolved triangle pose)
Sunday 28th of May. Flexion of the spine. Forward bends. Peak pose. Pascimottanasana (stretch of the West pose) plus a mystery pose!
Sunday 4th of June. The ultimate spine stretcher. The modesty of Adho Mukha Svaanasana (downward dog).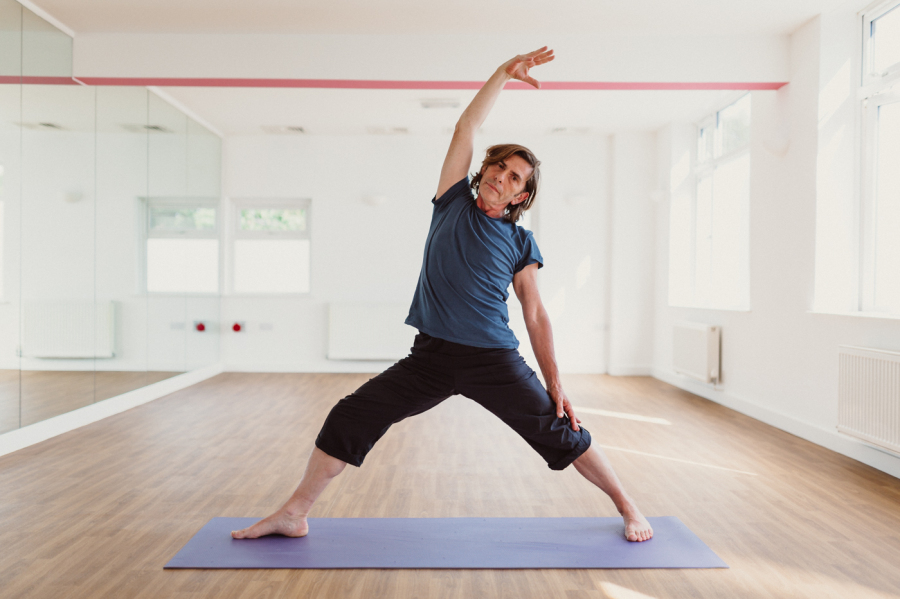 By Derek Elliot


Derek teaches Restorative Yoga on Mondays at 19.45 and Hatha Yoga on Sundays at 08.15.