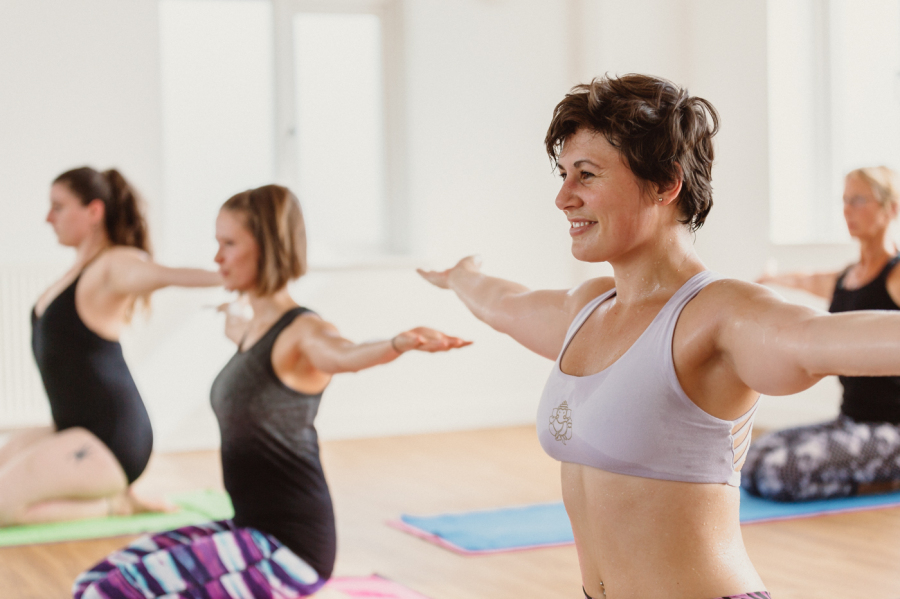 Sunny days in the UK still feel like a rare event, so when it's a nice day outside it's understandable to want to not come to a hot Yoga class. It is not uncommon for us to hear at the studio "I only practise hot Yoga in the winter, in the summer I switch to Vinyasa because it is too hot". The great thing about YogaVenue is we offer many different types of Yoga classes so you can do this if you want. However, there's nothing wrong with practising hot Yoga in the Summer, it's actually a great time to really immerse yourself in your practice - you aren't going to overheat and it isn't bad for you, it is good for you and actually it feels really nice!
We have a great heating and humidity system at the studio so we are able to control the room temperature, which means it stays consistent all year around; it isn't any hotter in the Summer! The air in the room changes 12 times an hour so there is a constant supply of fresh air entering the room while you practise and we have added a special anti-UV glare to the windows this year to reduce the UV rays entering the room by 99.9%.
Still not convinced or a little nervous? Here are some useful tips to help you with your hot Yoga practice this Summer.
1. Hydrate well!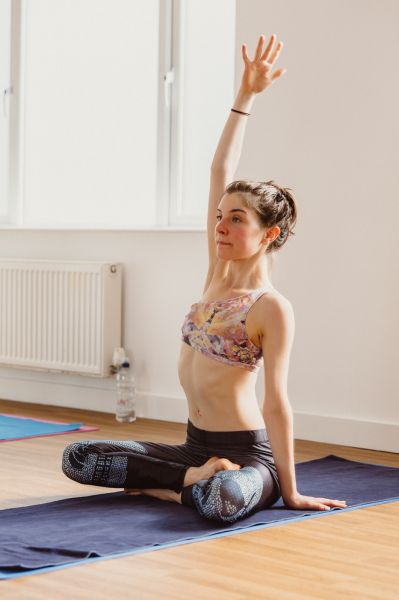 Even if you are not coming to a hot Yoga class or doing any exercise it's still important to increase the amount of water you drink on warmer days as you will naturally sweat more. Manage your hydration throughout the day BEFORE you come to class and the same after class. Drinking in a hot Yoga class is fine, but you don't need to drink more in the class on warmer days if you've hydrated well before class and will plan to do so after class. Treat yourself to a nice cool coconut water afterwards, it tastes amazing!
2. Wear appropriate clothing.
Yoga wear technology has advanced so much in the last 5 years. You can wear leggings and not feel hot if they are of the right material (everything we stock at YogaVenue is perfect in the hot room). So stock up on new Yoga wear that works for sweatier environments – trust us on this, it really does make a difference. Please don't come in a hoodie!
3. Increase your Hot Yoga practice.
You may be thinking 'WHAT?' but this really will make a difference. Your body will acclimatise to the heat better and very quickly you won't even notice it. This also helps with being able to handle the heat outside if we are in for stretch of hot weather.
4. Learn to love your sweat.
Resist the urge to wipe your sweat. Wiping can be a distraction to you and the people around you and will not stop the sweat from coming. Sweat is your body's natural cooling mechanism, so let it flow and focus on your practice. Also, make sure to remove your makeup before class. A clean face is better for your pores as you sweat.
5. Change your mind.
The summer heat can make you feel stifled and sluggish. Hot Yoga energises you by increasing your oxygen intake and balancing the various systems of the body. The hardest part of a practice is getting there, so do your body (and mind) some good and show up for class!
Still a little nervous or have any questions? Just ask us, we are always here to help.
By Caroline