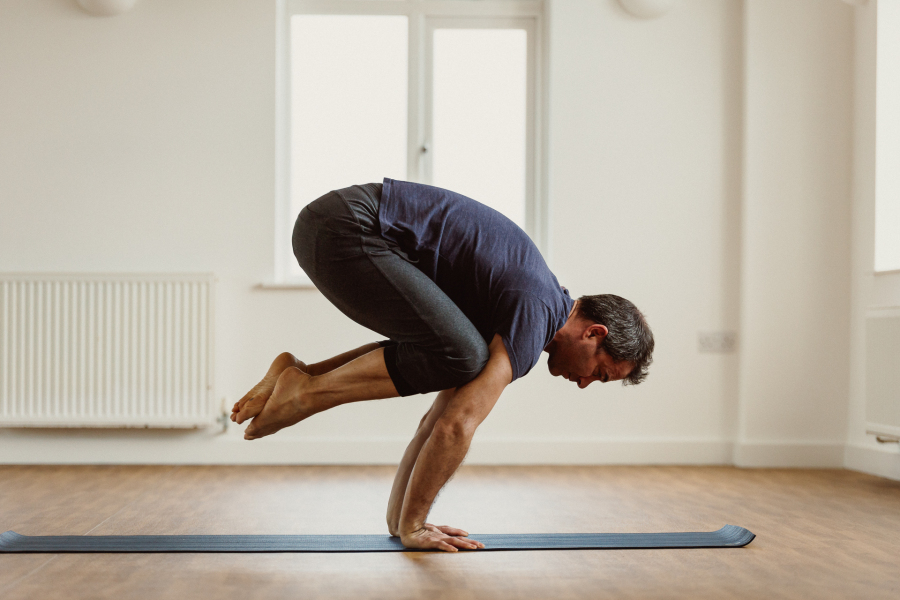 Many people see Yoga practice as about acquiring something -- a new skill or an ability we didn't have before. But Yoga philosophy describes it differently: we are already perfect with everything that we need, the practice of Yoga is simply the practice of revealing our essential wholeness. This happens by shedding layers or eliminating the obstacles that prevent us from getting there, to the state of Yoga.
These obstacles take many forms and are different for each of us depending on our background, our upbringing, life experiences and so on. They might be restrictive thoughts or preconceptions about what kind of person we are or what we're capable of. It can be helpful to view Yoga as a practice of opening doorways into ourselves, investigating what's going on under the surface of habitual thoughts or behaviours until we reveal our truth. We allow ourselves to be open to more possibilities than we could previously imagine.
The model of the koshas helps us understand how asana practice might support this transformative process. The koshas are 5 layers, or sheaths, that make up the yogic body. The outermost layer is the Anamaya Kosha, the physical layer, in Sanskrit literally the 'food layer'. This is where we start, in the most obvious and accessible layer: we work our bodies through asana practice. But at some point in our practice we might come to realise that beneath this is a more subtle energetic layer, the Pranamaya Kosha, the layer where 'prana', our energy source, flows through channels (called 'nadis') within the body. Prana gives us our vitality, energising us such that our asana practice becomes lighter with less muscular effort needed. As we learn to harness the power of prana, allowing it to flow freely through the body without constrictions or blockages, we might begin to penetrate more deeply through the inner layers of the subtle body until we reach through to the deepest 'bliss layer' (Anandamaya Kosha), where our self-generated obstacles have dropped away allowing us to experience a state of peace and inner stillness.
By Alessandro