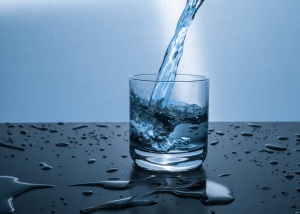 One of the things we get asked frequently is how to eat and drink right for Yoga. Should I eat right before class? Should I have breakfast? How do you manage not to be hungry for the late evening classes? All really important questions. Mary O'Leary, a regular Yogi at YogaVenue who is also a nutritionist, has compiled some really useful tips to help you drink and eat for Yoga.


Stay hydrated throughout your day.

Keep well hydrated at all times and do this by filling a litre bottle with water each day and sip throughout the day. Aim not to have more than 2 coffees or teas a day as they can be quite dehydrating and try not to drink too much at meal times. Adjust for the seasons as well. When it is a really warm day you will sweat more so make sure that you drink more.


How to eat for a morning and lunch time Yoga class

Always snack or have a meal 2 hours before exercise. If you don't have time for breakfast and you know you get light headed, have a handful of walnuts or almonds and half a banana.

Lunch again is a question of keeping the blood sugar balanced. Some protein, some fat and some carbohydrate. Baked sweet potato and feta and greens and avocado. Soups can be home made with protein added. Or for the dedicated 'nutribullet ninja' make a green smoothie with almond milk and almond or hazelnut butter. Kale and spinach can be added to these smoothies as can protein powders.


How to eat for an evening Yoga class

If you're doing an evening yoga class then aim to have a decent lunch, the more protein you have the less hungry you will be. If you're an omnivore you can have brown rice and salmon and spinach and or broccoli. Or tofu and rice and greens, beetroot and carrots can be used too. Planning what you are going to eat usually helps so think about when you are exercising, when you can shop and when you can cook. If you know there is not much choice for healthy options where you work, prepare your lunch the night before.


Snack suggestions

Check out Deliciously Ella for good nutritious suggestions for peanut overnight oats or for pear cinammon and walnut porridge.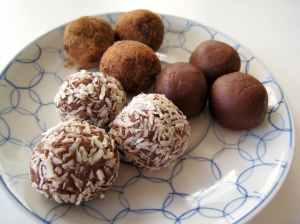 Alternatively, you can make your own with this simple recipe; soak a 30 g (or small cup) of oats in ¾ cup almond milk, grate an apple into it, add some chia seeds. Leave overnight in fridge, add raisins or a drop of maple syrup to sweeten. Add yoghurt to flavour or for more protein. Greek organic yoghurt, full fat, is good or if you're vegan try the soya or coconut yoghurts.

Snacks: if you're hungry and need a quick snack, have a bounce ball - these can be bought or made. You just need sunflower seeds, pumpkin seeds and dates and some date syrup and or blueberries and or hemp powder. Again there are tons of recipes on-line, they are really simple to make and are a good boost pre-exercise.

By Mary O'Leary, Osteopath and Nutritional Therapist, BSc Ost Med, MSc Nutritional Therapy