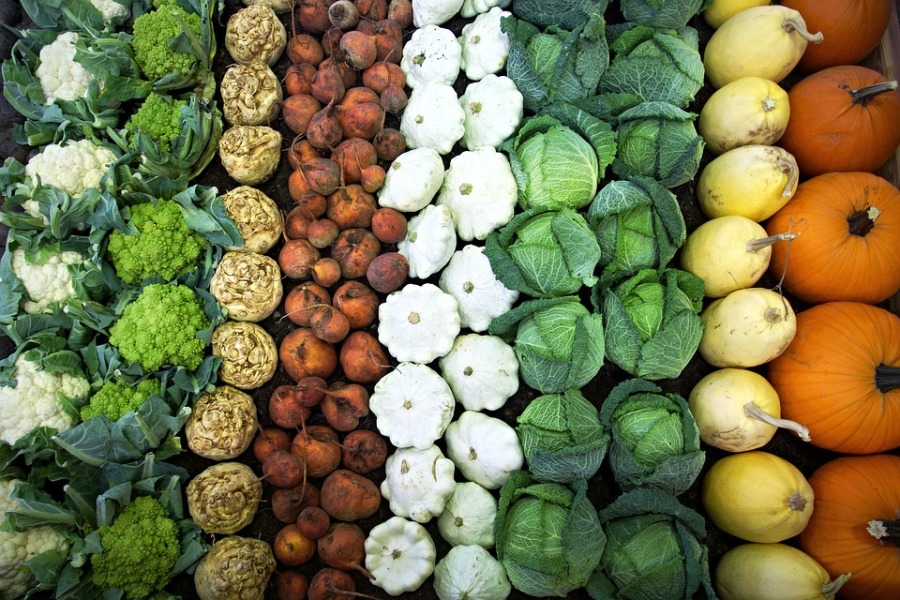 Winter is definitely starting to make an appearance and when it gets colder we tend to crave more heavy foods and carbs, which can sometimes make you feel a bit sluggish. But this doesn't need to be the case. Here are some simple suggestions of foods to include into your diet, which coupled with your Yoga practice will have you fighting fit for the winter months.
Make sure you buy a variety of greens such as kale, cabbage, green beans and broccoli, and root vegetables like turnip, swede, pumpkin, carrots and squashes. If you hate shopping, Abel and Cole and Riverford deliver organic veggie boxes each week. There are other local organic food delivery schemes or drop offs and Farmers Markets in Oxford which are worth exploring. The East Oxford Farmers Market on a Saturday across from the studio has a great fruit and veg stall, all organic and locally grown.
If you prefer a plant based/vegan diet ensure you have a variety of pulses like, black beans, kidney beans, lentils and borlotti beans in stock and some tofu in the fridge. Pescatarians make sure you add in a fillet of salmon or cod. Omnivores try and go for lean grass fed, organic options. I love the
Yummly

website
, it incorporates lots of different recipes and food writers and gives some inspiration when you're at a loss as to what to cook.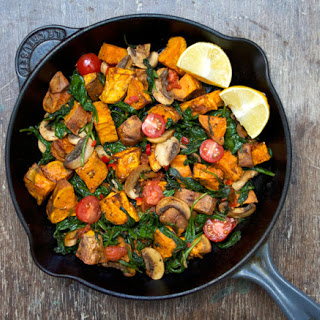 Deliciously Ella's warm
sweet potato mushrooms and spinach salad
, or from Delicious magazine,
quinoa risotto with pumpkin and spinach
. This is a particularly good recipe as quinoa is so high in protein and for Yogis using up lots of calories it's good for restoring the muscles after a tough day.
Nigel Slater's
chicken noodle soup
which contains spring onions, kale, stock and chicken is healthy and has a good balance of protein and carbohydrate and is easy to make. The stock from the drumsticks provides a good source of calcium and potassium and makes it particularly nourishing.
There are lots and lots of options to stop you reaching for the biscuit tin on those cold night and keep you healthy, ward off colds and flus as it gets colder. See you in Yoga soon!
By Mary O'Leary, Osteopath and Nutritional Therapist, BSc Ost Med, MSc Nutritional Therapy