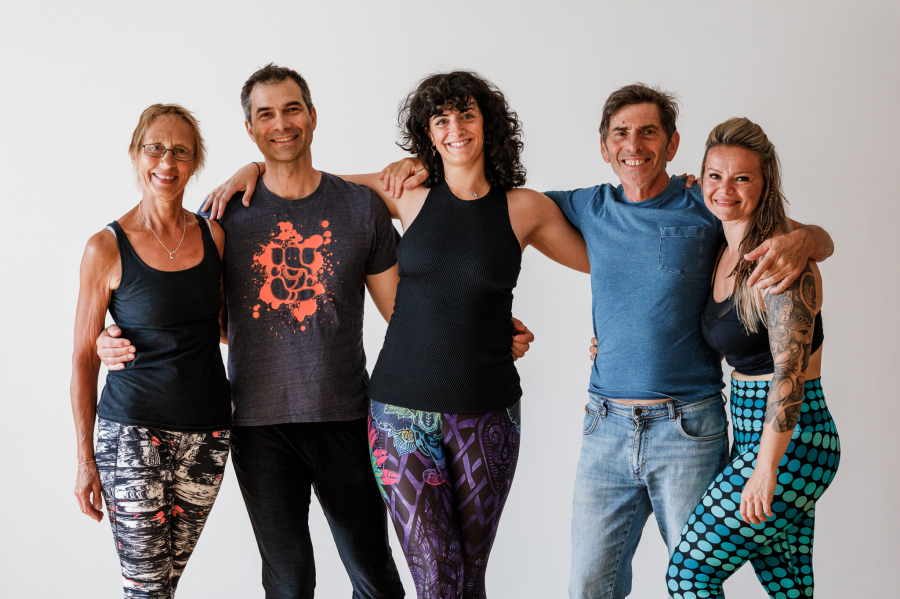 This month, YogaVenue has its birthday. The time has flown by and we can't quite believe that it has been 7 years since we opened the studio doors. In this time the studio has been the home away from home for us but also for many yogis and teachers, along with the occasional cat and dog!
When we decided to open a studio, it was not only for a place to practise but a place of kindness where people could come and do their Yoga. Coming to a new city/town always has its challenges with meeting new people, making new connections, finding new interests and settling in. A Yoga studio had been there for us and welcomed us when we had lived aboard and we wanted to create this too, a place to come together, practise together, laugh together, sometimes cry together, a place to be there for each other and also create friendships. In the Yoga world we call this our Sangha – our community.
Our Sangha at YogaVenue is important to us and to many of you. Without this the studio would not be as rich; the love and commitment each and every one of you makes to yourself and others when you walk through the door can not even be put into words.

Thank you, thank you for being part of YogaVenue and thank you for being you.
Namaste