Having practised dynamic (yang) forms of Yoga for nearly 20 years and been teaching them for nearly five years, I had struggled with the slower, less dynamic (Yin/Restorative) forms of Yoga until a couple of years ago, when I began to incorporate slower Yin and Restorative poses little by little into my practice. I trained last year to teach Yin and have gradually become increasingly taken with its gently revealing practices.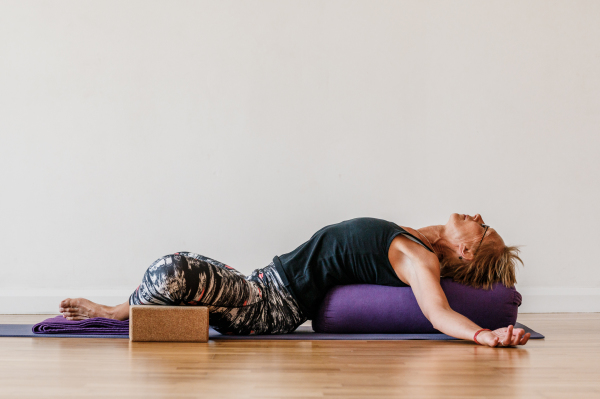 Why is it special? I love its simplicity and it's simultaneous depth. I find it much more challenging than a more dynamic practice - stillness for me is much harder than the moving flow of a Vinyasa practice. Unlike the wonderfully relaxing and nurturing Restorative Yoga practices, Yin invites us to hold (the sometimes challenging) poses for some time, and to yield and explore the sensations in the body, the flow of the breath and the fluctuations of the mind.

The practice is drawn from Traditional Chinese Medicine, and uses the theory of meridians, similar to the acupressure points used in some massage practices and acupuncture. It is a deeply meditative practice and, for me, offers a unique opportunity to inquire and observe mental and emotional responses to a (safe) level of discomfort. We can explore responses which may echo our lived experience, for instance in our reaction to discomfort, irritation, boredom, etc, and perhaps offer openings to deepen our understanding and awareness - both on and off the mat.
By Alison Partridge