What is Spiralling Crow?
Spiralling Crow is the teaching and training school of YogaVenue.
At YogaVenue we encourage each student to find their level of focus and effort; we call this 'walking the edge' of your practice. Our teachers challenge and support students to find and explore that 'edge' while building their knowledge, confidence and awareness. We developed Yoga Teacher Trainings to share this approach and attitude.
Spiralling Crow Teacher Training Courses are run by Alessandro and Caroline, the co-founders of YogaVenue. Alessandro and Caroline are both registered Senior Yoga Teachers as recognised by Yoga Alliance Professionals UK. They each have over 10 years Yoga teaching experience and have satisfied the strict teaching skills criteria established by Yoga Alliance Professionals UK.
All Yoga teachers at YogaVenue providing instruction on the Teacher Training courses are registered with YAP UK. We also invite internationally acclaimed guest teachers to bring their expertise to the Teacher Training course.
As a student, your safety is always paramount. You will be supported by the course staff in your learning, during and after course hours. We welcome questions and discussion to explore relevant issues as deeply as we can during our time together. In all our trainings we have a philosophy of ensuring participants can teach the skills they are learning, both practical and theoretical.
Spiralling Crow 250 hour Teacher Training is accredited by Yoga Alliance Professionals UK. The course has met the stringent standards they have set and upon successful completion of the the training, each participant will be recognised internationally as a Yoga teacher. Click here for our 250 hour course. Spiralling Crow 40 hour trainings provide additional CPD/focused trainings on specific aspects or topics in Yoga. These courses have also met the stringent criteria set by Yoga Alliance Professionals UK. Click here for our 40 hour Hot Power Flow Yoga course and here for our 40 hour Hot HIIT Flow course.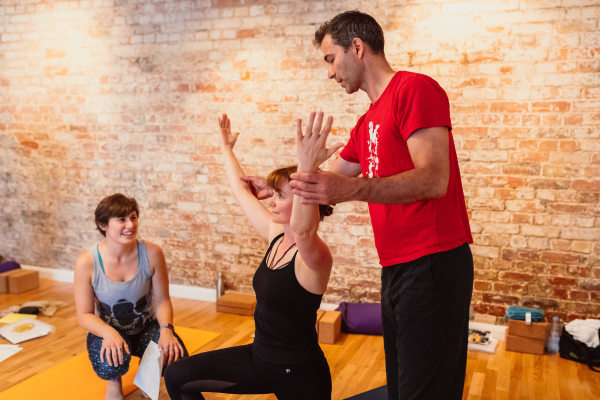 Testimonials
I could not have wished for a more thorough course. Each student had a mentor throughout the teacher training for support and we all received well-rounded preparation for the 'business of Yoga' (how to get started, insurance, licenses...). The reason why I started teaching Yoga within a few weeks of finishing the course is because of how well the course was run. - Sarah
Exceptional under every point of view, scope of the topics covered, quality of the teaching (and the teachers!), support before, during and after the course, venue (it felt like home ... it became home!), teaching material. - Erica
This is an excellent course if you really want to learn how to teach a well structured, vinyasa Yoga class. - Margaret
All teachers that were involved in teaching us were highly competent and I could always trust them with their knowledge and tips. - Beatrice
The teaching experience that you develop throughout the course makes you feel confident to go out and start teaching Vinyasa Yoga. - Barbara