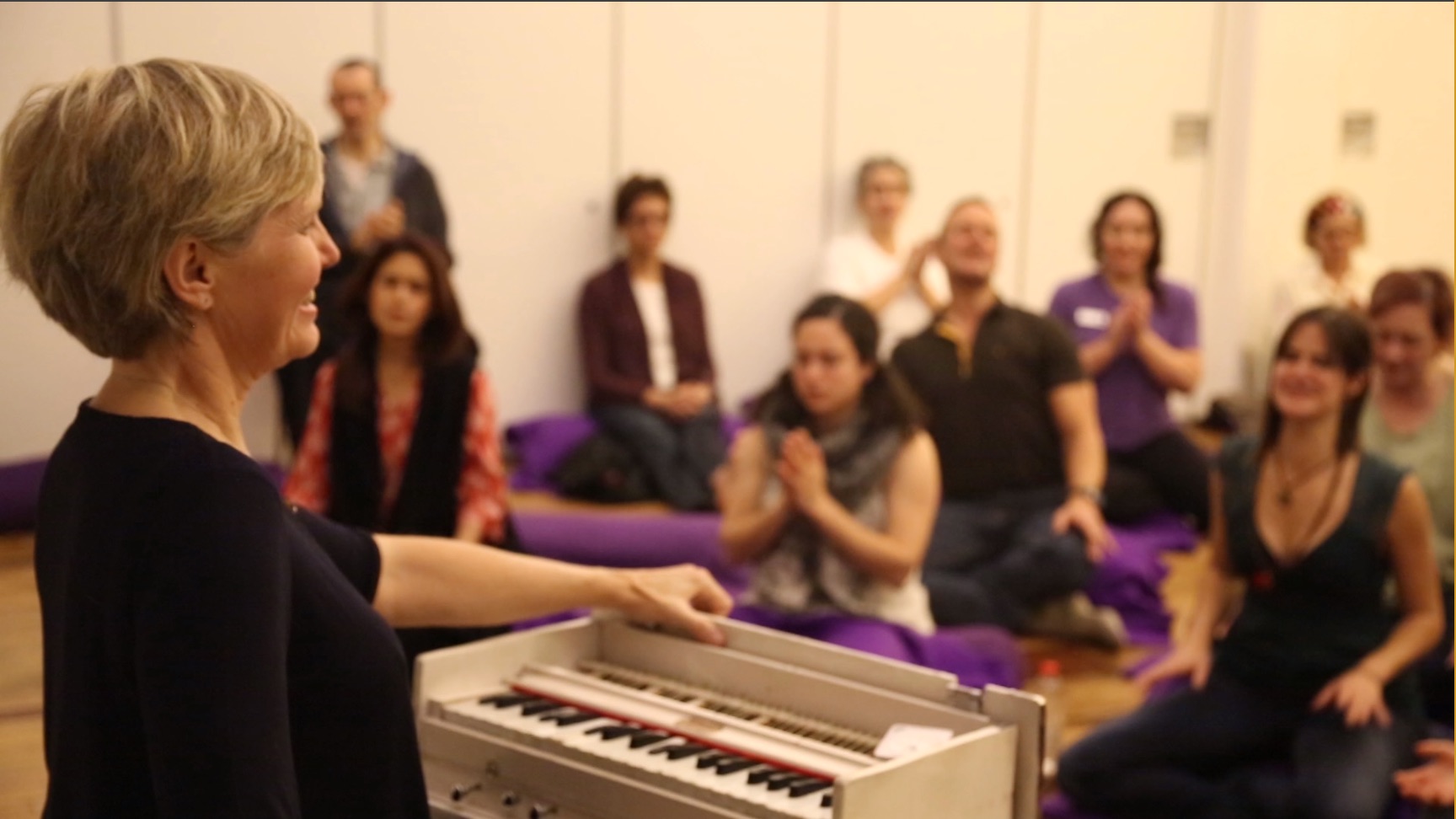 In a few weeks we have the pleasure of having Nikki Slade returning to YogaVenue for a Kirtan Evening. What is Kirtan?
Kirtan is the practice of chanting. Many of you may have already done this in some form in our classes when at the beginning we chant OM bringing the class together and to help quieten our minds setting our intentions for class. Its fun and no experience is necessary!
Kirtan is a very simple and powerful way to meditate. Its effortless and joyful, the music does the work for you as you flow with the melody and rhythm. The chants are sung in Sanskrit as the roots of kirtan are in India (so don't worry it's not singing!). Music often accompanies the chants, and this Sunday we will have drummers and Nikki will play the harmonium.
The chants tend to be done on a call and response basis, so it doesn't matter if you don't know the words. No one cares what you sound like, as all the voices merge together to form one voice.
Kirtan is non-denominational, the Universal language of Spirit, the song of the Soul.
Our next Kirtan is on Sunday 21st February from 5pm to 7pm. To find out more and sign up, click
here
.