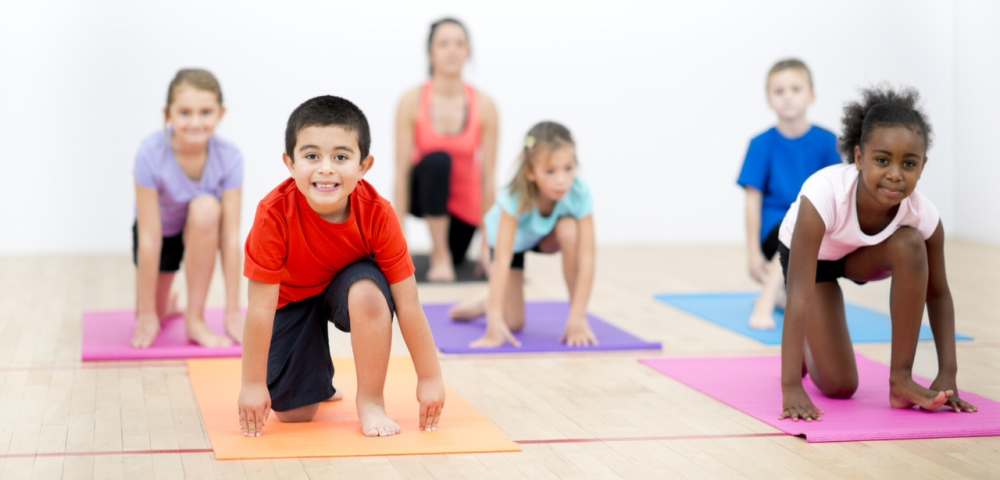 Childhood is an intense period of growth and development - physical, emotional, social & intellectual. Yoga and mindfulness for children has become hugely popular in recent years and has been introduced in many schools. Scientific research continues to provide supporting evidence that these practices address the needs of the whole child and support academic learning.
A typical children's yoga class includes many aspects of a traditional yoga practice - breathing, postures, mantra, relaxation & meditation. Additionally it includes discussion time, mindfulness techniques and games. Within classes yogic values or philosophy are introduced in an age appropriate way. These include kindness, honesty, self-respect and respect for the natural world. Mindfulness focuses on understanding emotions, coping strategies and respecting differences. The games, whilst fun and engaging for the children, are aimed at developing specific skills like auditory memory or sequencing.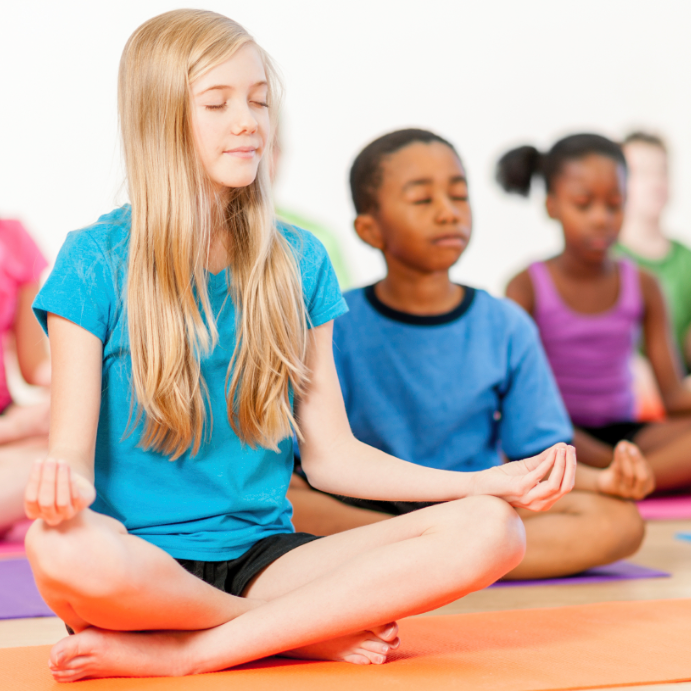 Some of the many benefits of yoga for children include:
improves balance, co-ordination, strength, flexibility and agility
improves physical health: circulation, digestion, sleep, posture and alignment
promotes a healthy lifestyle
enhances listening skills, attention span, memory and focus
calms the mind and reduces stress and anxiety
boosts self esteem and a positive body image
emphasises individual ability rather than competitiveness
teaches life values such as patience, kindness, respect for others
encourages a positive outlook and promotes gratitude and acceptance
it provides a safe, nurturing environment to have fun, with time and space just to 'be'.

When planning a children's yoga class consideration is given to the developmental stage of the children, the skills and needs of that age group and the learning styles that work best. For the pre-schoolers yoga is introduced in a playful way with games, stories, songs and creative movement. The 5-7 year olds have developed better stamina, co-ordination and strength. Classes are more dynamic and challenging and include more structured games and team work. From 8 years onwards children can understand abstract concepts, a strong sense of self identity emerges and the peer group becomes increasingly important. The hormonal changes that precede puberty begin. More emphasis is put on alignment in poses, philosophy and formal breathing practices are introduced. The teenage years are a time of immense change and can be very stressful. The emphasis of the practice at this stage is on self study and self care.

In an increasingly busy and demanding world we cannot predict what challenges our children will face in the years ahead. By introducing yoga practices into their lives we are equipping them with skills to become happier, healthier & more resilient adults of tomorrow.

By Margaret

Although our regular classes are not suitable for children, we often have kids yoga workshops. Our next workshops are on Saturday 19th November, taught by Margaret. Margaret also teaches monthly baby and toddler yoga classes.

Click here to book in now.