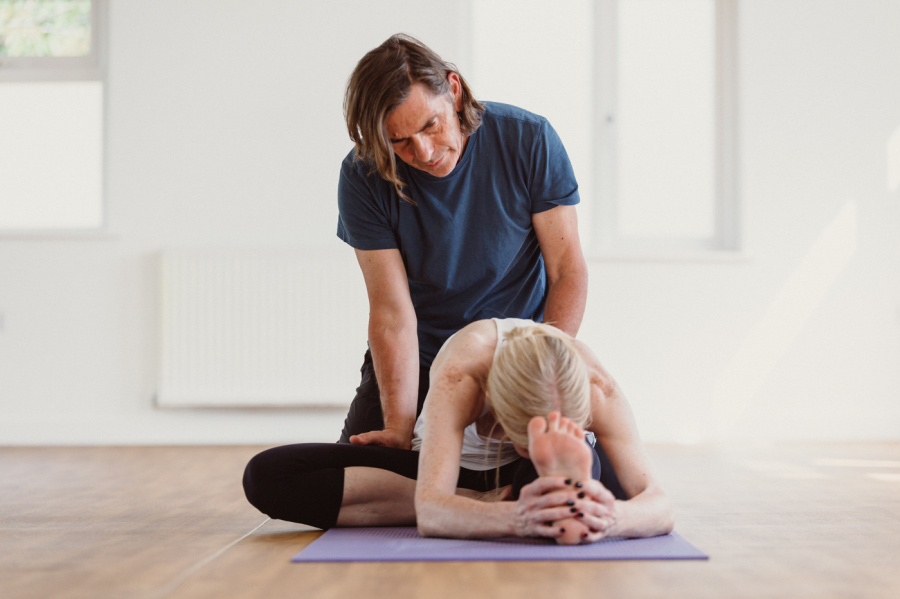 Why practise the slower forms of Yoga such as hatha, yin, restorative and the slower flows? Many of us prefer the quicker, more intense and heating forms of practice. Once upon a time I was an ashtanga teacher, and the quieter forms of Yoga rarely got a look in. Then I discovered the benefits of taking my time, with more space to explore both the detail of the practice and the inner world which is discovered extensively through attention to the breath. For some people this is the practice they prefer, for others it provides a lovely resource which feeds back into the quicker flows.
When we take the opportunity to explore the postures in greater detail, this provides the physical memory which will then offer greater evenness and balance in the quicker movements. When we pay more attention on the way the breath moves the body, we develop a quality of inner listening so that we know how the body wants to self-adjust, rather than be forced into shape. It all helps. The purely supine practices such as yin and restorative, as well as being deeply relaxing are much quicker at developing suppleness. They teach the body to let go of some of the tensions which lead to inflexibility. So in a word, go and give some of these practices a go. Anything that helps our movement feel a 'delight' is worth exploring.
By Derek Elliot
Derek teaches Restorative Yoga on Mondays at 19.45.
Derek will also be leading a two part workshop series: Mindfulness and Self-Compassion Part 1: The Art of Meditation, and Part 2: The Art of Breathing. Part 1 will be held on 24th February from 2-4pm, and part 2 will take place on 10th March from 2-4pm. These workshops can be taken as a pair or individually - click here to read more and sign up.