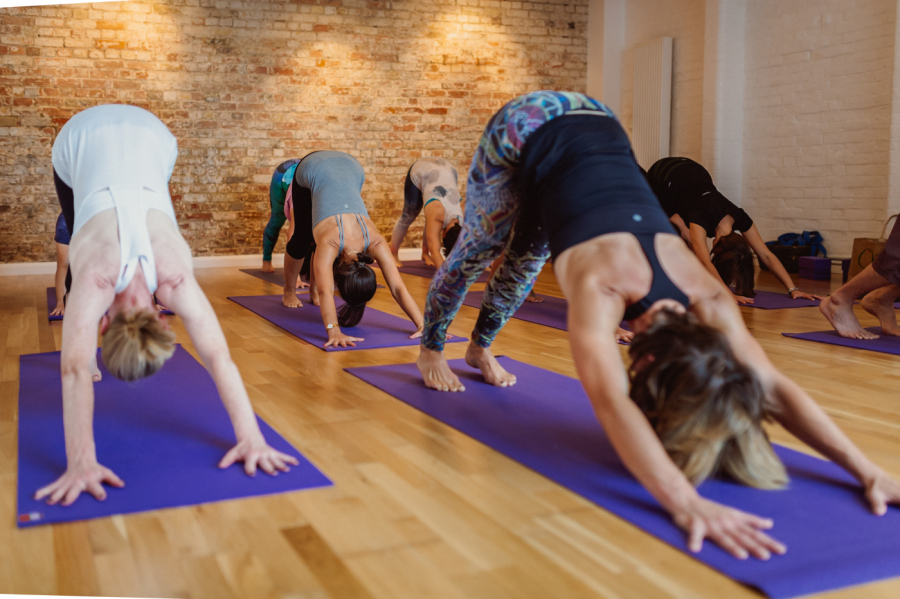 All booked in and ready for your first Yoga class? How exciting! So what should you bring and what should you expect?
A little preparation will help you feel comfortable and ready for your first class. You'll need suitable clothing such as shorts and a t shirt, or leggings and a tank top. Whatever you would wear to the gym will be fine for Yoga too! If you are unsure, read our 'what to wear' blog here. You are welcome to bring your own Yoga mat and towel (you will need a towel for all hot Yoga classes) or hire them at the studio.
Make sure you are hydrated before class. This doesn't mean gulping down a litre of water while you are standing outside the entrance to the studio! It means drinking enough water throughout the day. You can take water into our hot Yoga classes so make sure you bring a water bottle (there are also water bottles available to buy at the studio). Don't forget to hydrate well after class too; coconut water is delicious and refreshing after Yoga.
Try and come with an empty stomach. A good rule of thumb is to leave a gap of 1.5 - 2 hours between your last meal and your practice. This can be challenging for early morning classes so try and have something very light or a juice beforehand instead. We strongly suggest you don't eat pasta before class! Once you've done that, you'll know never to do it again...
The most important thing to do in your preparation is to come with no expectations, and with an open mind. Remember that every person in your class will have been in your position once, even the teacher! Here at YogaVenue we believe Yoga should be taught with kindness and we truly believe this starts from the moment you enter the building. Our job is to make you feel reassured and comfortable. Don't worry if you can't balance on one leg, or you're out of breath and sweating buckets in the first 5 minutes and need to lie down. We've all been there too!
Excited? So are we! See you soon.
By Caroline