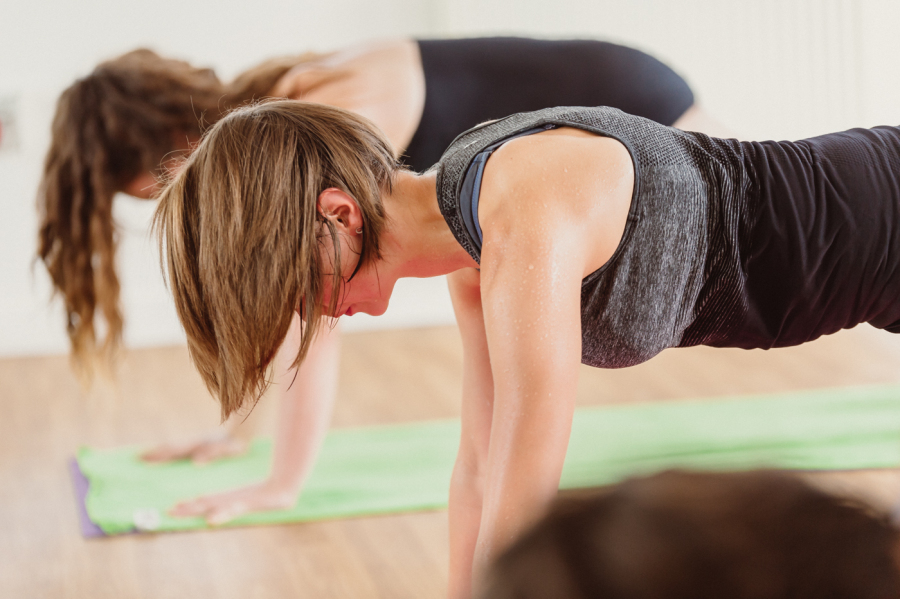 I'm so excited, it's nearly time for the Hot Power Flow Teacher Training again!
I think of teacher training as professional development. It's an investment in my future and I have clear goals for what I want to achieve with each training. Some of the key strengths of this training are described below.
The Hot Power Flow TT is purposefully kept small so you'll get lots of individual attention and there is lots of time for Q&As.
You'll learn a lot from Caroline's years of experience teaching in the hot room. She shares real scenarios and examples that show some of the decisions and considerations you'll be making when teaching in a heated environment. You'll feel more confident knowing about what can come up and how to respond.
You walk away with a hot power sequence and experience teaching in the hot room. You can begin to teach hot classes immediately afterwards and feel like you are in the right place.
Taken together, this level of preparation sets you apart from other teachers. Don't delay booking onto the training if the hot room is calling your name. Hot Power Flow Training only happens once per year.
See you upstairs.
Susanne
Susanne teaches Hot Power Flow Yoga on Tuesdays at 6pm, Vinyasa Yoga on Thursdays at 10am and Hot Power Flow Yoga on Sundays at 10am.